Why Neo?
We deliver cutting edge solutions - what else gives us the edge?
'Our startup thinking, and agile ways of working ensure your organisation is hyper-relevant in an ever-changing world of technology.' 
'Vamsi Marupudi – CEO'
Bring Expertise to Your Company
We collaborate with you to identify what isn't working as effectively as it could within your business, then our expert global teams deploy technology solutions to drive business improvement.
As partners, our focus is to make you 'future ready' with technology. Our highly skilled global teams build the culture and capabilities you need to accelerate your organisation at pace and maximise efficiency and value.
We deliver integrated, innovative, new and appropriate technologies and managed service software solutions so that you can disrupt your sector and scale your business.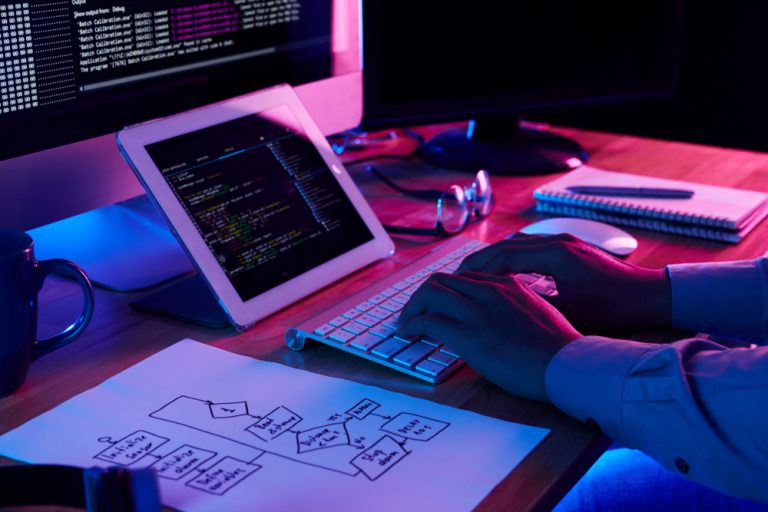 Our Capabilities
We are
technology agnostic
, so no matter what your business needs, we can help you deploy the best solution for your success.
Our Mission, Beliefs & Method
To drive digital business transformation and optimise organisations by bringing together our global teams, modern technology and the strategic capabilities needed to help organisations scale, thrive and disrupt their sector.
By providing clients with our unique hybrid onshore/offshore outsourcing model to access world-class skill that enables seamless collaborative integration with you, adding scale, velocity, transparency and trust.
Our focus is to partner with clients so that they are future-ready and to drive the Agile digital transformation culture  needed to accelerate your organisation's growth, maximise efficiency, scale and add value at pace. As your digital transformation agency, our global network also ensures significant cost savings for your organisation.
Business model and strategy
Our business model is focused on maximising and utilising the experience of the senior team, with a flexible and agile approach to upscaling and downscaling FTEs as and when necessary for projects, which delivers cost savings passed on to you.

This is made possible by careful segmentation and simplification of requirements, enabling a streamlined approach to development, where the skills of the IT professional are focused on coding and leaving the nuances of requirement analysis and project management to the respective business leads.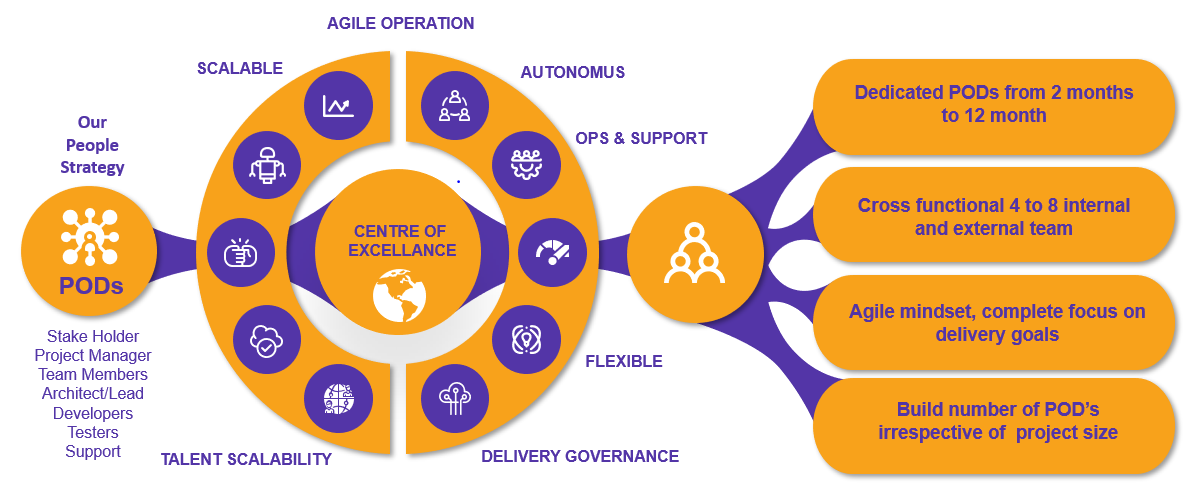 We use a hybrid onshore/offshore methodology, with our UK-based team handling the business analytics, client liaison and technical architecture, while our offshore teams develop, deploy, maintain and continually test the solutions.

Transparency is the essence of our relationship with our clients, who have 24/7 direct access to our Global Teams.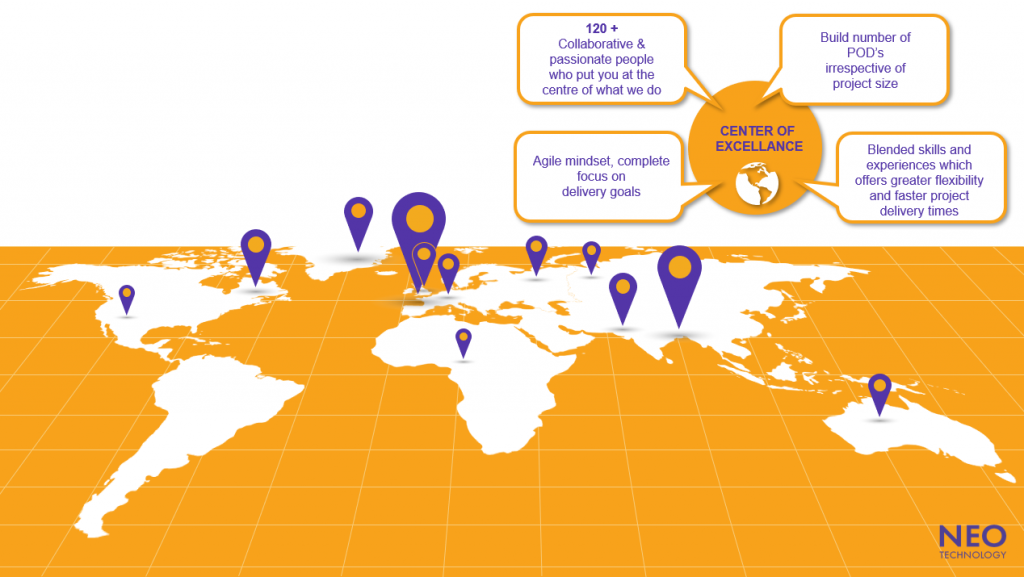 Our dedicated team of consultants and software developers leverage technology to deliver next generation solutions for our clients in the private and public sector.
With over 40 years of experience across a wide range of industries, we operate using a collaborative agile ethos, with an onshore/offshore model that enables clients to achieve enterprise-wide digital transformation.
Our digital solutions, combined with our deep domain and strategic knowledge allows us to offer a highly sophisticated approach to your business, no matter the size.
Our solutions come through the realisation that organisations suffer with common pain points:
Too Busy Maintaining the Status Quo
Low Customer Satisfaction
Losing Market Share To Disruptors
Internal Bureaucracy & Organisation Culture
No Definition of Success or ROI
I.T. Are Busy Reacting To The Day To Day
A Lack Of Cohesive Technology Strategy
Legacy Systems & Outdated Processes
Too Many Manual Processes
What Our Customers Have to Say
The Neo Technology model allows us to scale our development capacity, accelerating our transformation programmes while future-proofing our business while achieving substantial cost savings.
Their integrated agile project teams deliver across a range of business requirements in partnership with our Product Owners, such as System Enhancements, Data Integration &
Cloud Migration
, enabling Notting Hill Genesis to accelerate our digital transformation goals.
Rajiv Peter
Group CIO, Notting Hill Genesis
Neo Technology has helped Magnum Photos scale our operations, control our costs and improve processes whilst increasing system uptime to 100%.

In turn they helped us not only secure but also grow our revenue.

Thank you so much for acting as our true digital partner.
Jacques Hauwaert
CFO - Magnum Photos
Neo Technology has helped us scale our operations globally.

We can now scale the business into multiple geo's while maintaining high-quality coding standards and turnaround times.

I would 100% recommend them.
Byron Plant
Global Operations Director - Adludio