Technology Priorities for 2022 - Part One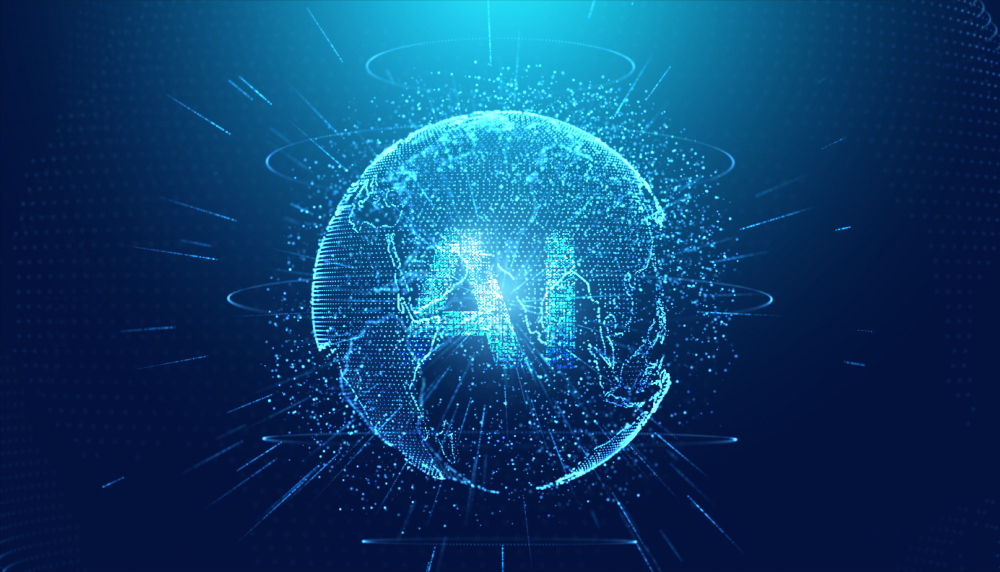 Over the last couple of years, organisations and individuals have shown remarkable resilience and ability to adapt to unprecedented change and upheaval. Some have thrived. Many have demonstrated great ability and determination to cope with massive disruption and to rapidly transform, innovate and seek out alternative ways of doing business.
We've seen how transformative change can happen quickly, given enough motivation and a sense of urgency, and we've also learned the importance of being agile, flexible, innovative, focused and proactive. Investing in technology solutions was more important than ever with successful digital business transformation proving vital to survival and success.
2021 was a time of accelerated change. Worldwide, countries, societies, industries, organisations and individuals have all experienced almost continual change and transformation since 2020. We're well into recovery mode but it's not over yet
So, what comes next?
Forrester has predicted 2022 as a year for organisations to be bold.
What should we expect for the technology sector in 2022? What will be the priorities for organisations and what should you be focusing on? We can't predict the future, but it seems certain the accelerated rate of digitisation and virtualisation in business and society will continue.
In this and our next article, we look at some of the top technology priorities predicted for 2022. We've chosen ten of the key digital business transformation trends to be aware of. Some have been around for a while but have seen rapid development and uptake over the last couple of years. Many are a result of the need to quickly innovate and adapt.
How many of these are you already incorporating into your business strategy and budget plans? Are you sure you're focusing on the right areas? What else should you be thinking about to support current and future needs of your business?
Top 10 technology priorities for 2022
Composability
Cloud computing
Big Data
Artificial Intelligence
Software as a service
Let's take a look, shall we?
Composability
There's a lot of talk about the importance of composability and how organisations that were highly composable coped much better with the impact of the pandemic, demonstrating lower risk, reduced costs, increased revenues and overall stronger performance.
So, what is composability? It's a mindset that embraces technologies and ways of operating that enable an organisation to quickly adapt and innovate. It's being able to 'read the room' and sense when things are shifting, and you need to act. It's being able to successfully manage asynchronous workflows and having an approach that values joined-up, smart thinking and collaboration. It's about organisations and teams being fully engaged and able to steer through uncertainty, face challenges and recognise opportunities. It thrives when there are empowered, confident teams and a culture of trust.
To quote Monika Sinha, VP Analyst at Gartner:
 "The "new normal" is disruption. Organizations that lean into this reality and leverage their innovation capacity, technology and reach will not only survive, but grow as a result".
That might sound pretty daunting and certainly it's not easy but there are ways for organisations to develop composability. It's about fostering a culture of continuous learning and improvement, developing confident, competent teams and removing unnecessary friction and barriers.
Composability needs multi-disciplinary teams (including external partners and service providers) who can leverage wide ranging skills, experience and expertise, aligned to business strategy and objectives, all operating within an organisational architecture that supports and enables it.
Composable organisations demonstrate accountability, willingness to explore and innovate. They're open to trying new ways of operating, responding and adapting quickly. It's also about using technology, systems and data that can be easily and quickly integrated in order to support key business needs. It's using appropriate technologies, aligned with business objectives, as part of a collaborative, iterative and integrated delivery system that has the right data and systems available to support decision making, fast response to challenges or opportunities and that helps drive results.
Cloud computing – connected and multi cloud solutions
Cloud services continue to be a big growth and priority area with ongoing innovation. More and more organisations don't want to overly rely on a single provider and are moving to multi cloud options, running work environments within a hybrid combination of public and private cloud services and ending the need for all-in-one data warehouses. The adoption of multi-cloud services from different sources also gives organisations more flexibility around accessing and processing data and content and in executing tasks, with more accessibility and, importantly, greater security. It also means greater flexibility (and some challenges) if sharing data with a number of service providers, for example if splitting data and running software across multiple clouds.
Organisations that have already integrated cloud computing have been less affected by the impact of the pandemic, with fewer obstacles than those still using more traditional systems. It's expected that more organisations will move into using cloud and particularly, multiple cloud systems in 2022.
Big Data
Data is hugely valuable to organisations. Being able to leverage information and data using solutions designed for the purpose, can benefit organisations in multiple ways, from product development to process improvement to customer retention and satisfaction.
With the huge growth and accessibility of data, it's also increasingly hard to manage, with most organisations running multiple tools across multiple teams. The sheer volume of data can be overwhelming and can mean it's easy to lose sight of the full picture, particularly if data is held in multiple silos with no clear structure or centralised data flows. Not being able to effectively manage and access the right data, can negatively impact accuracy, productivity, security, innovation and decision making and can have serious consequences. Organisations need to find ways to better consolidate and manage data.
This is also relevant to the rise of Artificial Intelligence (AI) and Software as a Service (SaaS), two other priority areas for 2022. AI thrives on data and valuable data is a core asset to organisations, providing competitive advantage. SaaS solutions are increasingly focusing on data mining and protection as, much as huge amounts of data represent an asset, it also makes organisations vulnerable, for example to data breaches, which is where SaaS software can help improve security and manage risk.
The huge growth of data in recent years has led to new and tighter privacy laws and information around how data can be used. The increasing volume of data, the need to manage it effectively and securely and use it appropriately may also lead to the growth of data marketplaces, where data is bought and sold by individuals and organisations. These could potentially provide a more democratised platform with regulated access, privacy and monetization options so that data owners can benefit from the use of their data.
Artificial Intelligence (AI)
'Smart' technology now typically means artificial intelligence (AI), using machine learning algorithms. AI is another big growth area and will increase in popularity and usage, particularly as organisations move towards increased automation to improve efficiency and productivity.
Most of the devices we already use are powered by AI and machine learning and it's already a significant and growing part of our daily work and social lives, from unlocking phones, to accessing banking, unlocking smart vehicles and property, to tagging friends on social channels, for travel and leisure, retail and marketing purposes, policing, security and surveillance.
AI is becoming normalised, mainstream and is also innovating. It's already widely used across industry verticals from healthcare to education, travel, retail, manufacturing, finance, security and elsewhere with AI solutions predicted to be another huge growth area over the next few years. According to analysts Forrester, more than half of key global decision makers have either already implemented AI solutions or are planning to. 
Software as a service (SaaS)
The largest segment of the cloud computing market and one of the fastest growing, organisations are increasingly using software as a service solutions in some form.  SaaS solutions allow data to be accessed via any device with an internet connection, which is ideal for the flexibility and ease of access needed for a hybrid workforce. Being able to outsource technology needs and avoiding the need for on-premises software and supporting infrastructure means greater flexibility, productivity and cost efficiency and offers more benefits and greater savings that traditional software delivery models.
Organisations want providers who are easy to work with, solutions that meet their needs and options such as personalisation, scalability, ability to customise, white labelling, plug and play and technical support, so they can deliver great customer experience. Going forward, SaaS and AI will be further integrated, offering more options to personalise and automate processes and provide increased security, using advanced algorithms and data learning and increasingly, also offering data mining solutions.
Most enterprise SaaS software operates across multiple industries but we're now seeing more demand for vertical solutions, with groups of software solutions designed for specific industries. Decentralisation is also a trend, for example due to the need to split data and run software across multiple clouds and because organisations no longer use just one technology solution, they use multiple solutions to fit their needs. We can expect more change and growth, with increased vertical-specific enterprise solutions, decentralization, use of low-code development, customisation and AI capabilities.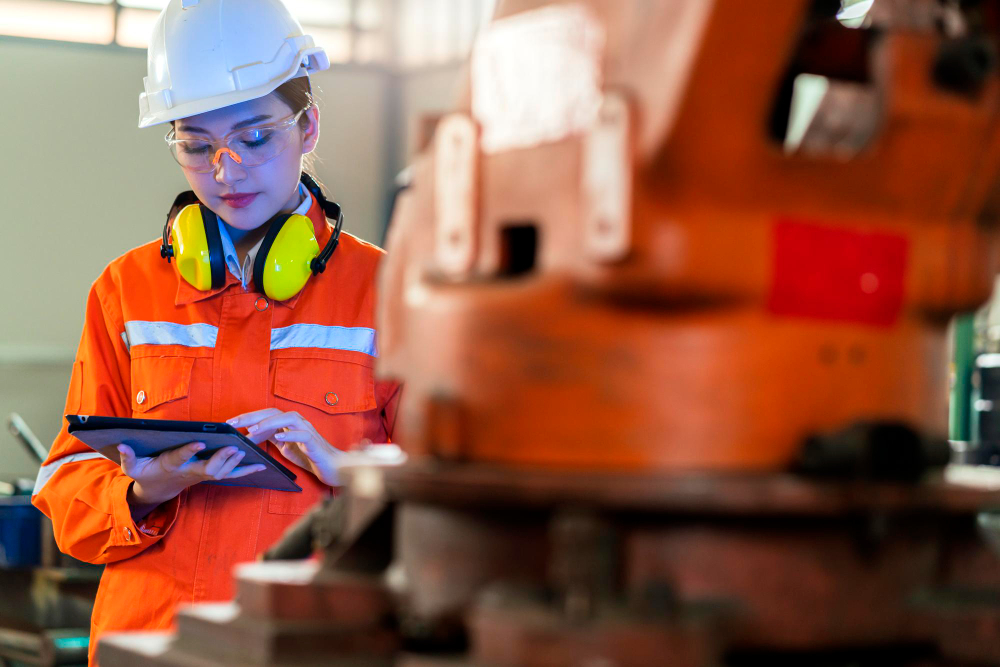 There's a lot of interconnection and increasing integration between priority areas. With more organisations increasingly using AI, cloud, SaaS and other technologies and buying or leasing solutions and expertise (without the need to invest in expensive teams and systems or owning the infrastructure, hardware or code), the overall pattern is geared to enabling greater agility, flexibility and responsiveness, reducing risk and unnecessary cost and allowing greater focus on key areas. It's an exciting time and 2022 may indeed be the year to be bold.