Your 2022 Guide to Marketing Automation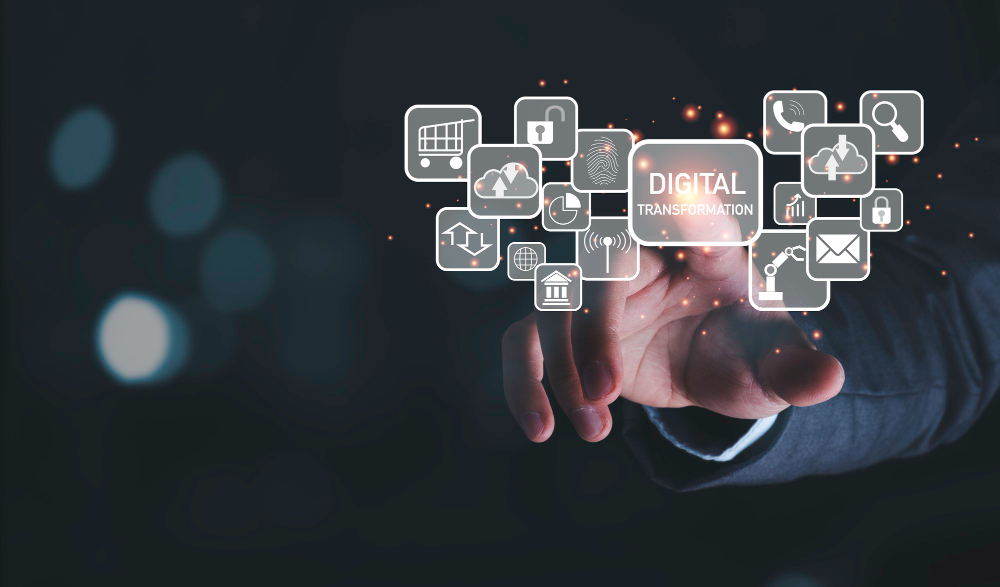 As marketing experts, we are often asked for the best advice on practices and techniques. To help you make the most of your marketing in 2022, we created this guide to Marketing Automation.
In the guide, we share our experience, opinions, tips and suggestions based on our years of experience. We also look at key trends in marketing automation. In terms of specific functionality, we will refer to our Marketing Automation platform but even if you are not (yet!) using that, the information should still be relevant, particularly if you are using or considering using it – or considering another Marketing Automation platform.
With a highly experienced and engaged team and over 20 years' worth of sales and marketing industry expertise, we have worked for, created, influenced and driven market leading organisations, platforms and tools. Because of this, we have helped a wide variety of clients to achieve great results using marketing automation.
We work closely with each of our clients to understand their businesses, aims, challenges and what matters to them, providing a personalised service that includes consultation, training and support.
In order to put it into practice and make the best use of our tips and techniques, you will ideally need a strong, intelligent and customisable Marketing Automation Platform such as ours.  At the very leas, it is important that you:
Use an email service provider that includes a template editor and the ability to create mobile compliant emails
Can monitor website engagement
Use a lead scoring platform
Are able to build landing pages, not simply direct traffic
If you are not already using a marketing integration platform and would like to know more about how it can help your business and be an important part of your marketing and overall business strategy, simply Contact Us and we will be happy to discuss and give our advice.
Generally speaking, it is about being smart with how you use automation, deal with the repetitive tasks and lighten the workload with automation so that you and your teams can focus on other key areas.
You should be using an automation engine that includes:
The ability to integrate with your CRM system so you can quickly push key contacts to sales
The ability to integrate with external marketing apps and social platforms
Delay modules, allowing you to delay activities and choose the most optimal times of high engagement to initiate actions following certain trigger points
Decision making linked to time of day and day of week – so you can send emails and release content at appropriate times, regardless of time zone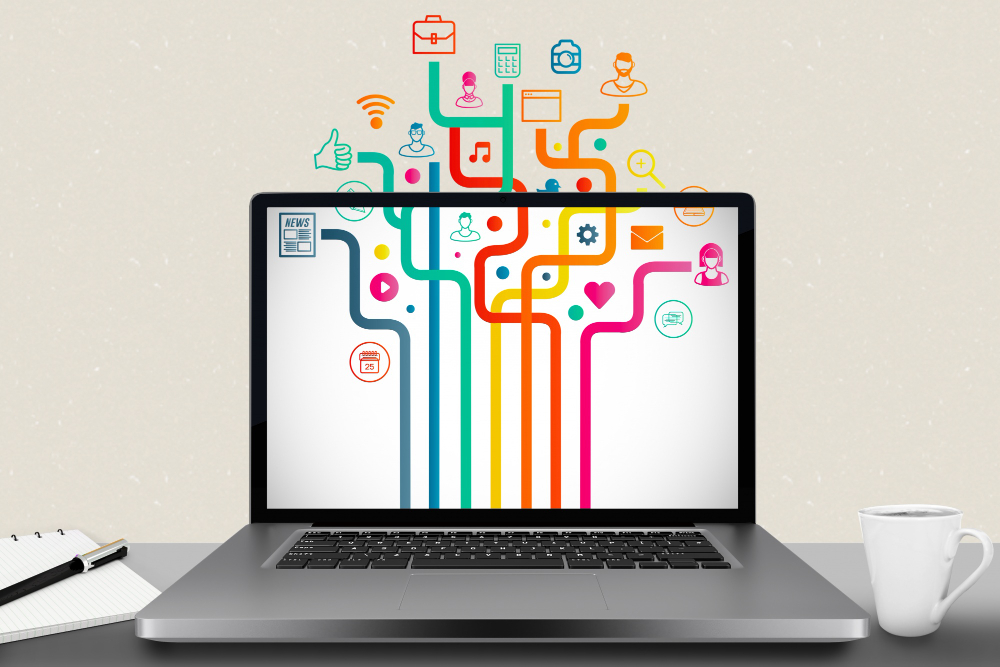 What is Marketing Automation?
Before we go further, what exactly do we mean by Marketing Automation? Changes and advances in technology, as well as changing consumer demand and expectations, are affecting and shaping all industries, including marketing. Marketers have now increased access to more tools and platforms, allowing greater efficiency and improved targeting across multiple platforms to facilitate increased sales and profits.
Marketing Automation means using software or technology to automate activities and workflows that previously would have been handled manually.  It includes everything from identifying leads to sending welcome and follow up emails, to chatbots, the use of behaviour triggered workflows, delivery of personalised content, campaign tracking and measurement, and more.
Although much more sophisticated use is possible, currently it is still mostly about automating simple, routine and repetitive tasks, such as identifying qualified leads or sending out emails, for example automatically sending behaviour triggered emails, to provide an offer, invite a user to sign up for something, or encourage them to return to abandoned online shopping baskets.
Another example is using chatbot software on websites, to deal with common user queries and provide 24-hour support, with more complex queries routed to customer service teams. Marketing automation is also used to deliver personalised content and recommendations, send email reminders, help increase customer retention and loyalty and drive conversions and sales.
There are multiple advantages for businesses of all sizes. Marketing automation saves time and effort by ensuring smaller, less important and repetitive tasks are dealt with automatically so that businesses and teams can focus on more important, strategic decisions and activities. If software is dealing with previously manual activities, smaller teams are needed, who can focus their expertise on the most important tasks. It also enables a business to deliver a seamless customer experience 24 hours a day, 7 days a week, quickly handling queries even outside of business hours and regardless of time zone. Importantly, it also allows for easy scalability and ongoing efficiency as your business grows or when you need to quickly respond to opportunities or challenges.
Marketing automation also supports campaigns, in terms of enabling more efficient use of budget and resources, the ability to track and measure success, identifying and interpreting useful data and even predict user behaviour and campaign performance to focus efforts and improve ROI.
As an industry, Marketing Automation is expected to grow considerably with increased demand and sophistication. Most marketers are already using automation in some form, as a key part of their marketing strategy. And as we've seen across many industries over the last two years, the global pandemic has been a further catalyst to accelerate uptake and innovation, as businesses adapted and sought advantage through digital business transformation, including increased use of digital marketing including automation.
Marketing Automation has been growing steadily in recent years with more industries and businesses realising the value as well as potential of using marketing automation, leading to an overall increased use and investment in marketing technology (martech). Here are a few of the key trends to look out for in 2022.
Continued growth
One of the key trends this year is continued growth. Depending on which industry reports you read, it's suggested that anywhere between 51% and 91% of marketing professionals already use marketing automations tools and platforms in some form, as part of their marketing strategy. It's becoming an essential tool to improve growth, increase conversion rates and increase sales. Helping this growth is the fact that marketing automation platforms are no longer the clunky, complex systems of the past, with user friendly intuitive interfaces, adaptability and scalability.
Personalised content
Another important trend is increased personalisation of messaging and content to create engaging, relevant experiences, for better connection with, and engagement of, users. We're seeing digital business transformation across all industries and sectors including marketing – both as a response to more demanding and savvy users and as a driver for change and growth. Of course, creating hyper personalised campaigns, particularly for huge audience bases can be challenging but marketing automation platforms can be of huge help here, particularly if (as we strongly suggest) they're also integrated with your CRM or other business systems and platforms.
Smart automation – increased use of machine learning and AI
Use of Artificial Intelligence (AI) is becoming increasingly normalised in business and in our daily lives so it's not surprising it's another key trend in marketing automation. We've mentioned the importance of personalisation, but the use of machine learning and AI is taking that a step further by also facilitating predictive personalisation. Some big brands (think Netflix and Starbucks amongst others) are already using marketing automation engines that use machine learning and AI to recommend and start to predict options and choices for customers, providing hyper personalised experiences. In 2022 it's expected the marketing industry will explore further use of machine learning for content creation, combining data and efficiency to boost engagement. When a user opens a message or clicks through an ad or other content, behavioural and other data can be used by machine learning to improve campaigns, touch points and triggers during the user journey. This is an area set to develop and evolve much further. We're only at the start but in future should expect greater use of AI assisted marketing automation platforms, leveraging deep learning to analyse and automate various aspects of user behaviour and their online journeys.
Increased use of chatbots
As marketers and users, we're already pretty familiar with use of chatbots for customer service. Going forward, it's expected chatbots will become more sophisticated, will be able to make recommendations based on user behaviour, will become more integrated with third party software and will be increasingly used in both customer service and customer engagement roles.
A chatbot is basically a software program, that uses algorithms to understand and mimic conversation. Although becoming more advanced, sometimes they have difficulty understanding and putting human conversations in context or recognising individual communication styles so it's not yet as seamless as talking with a human. However, some experts are already talking about the use of conversational marketing. An example is where, using AI and interactive voice recognition as well as pre-defined conversation workflows, chatbots will be able to hold real time conversations with prospects and customers, taking a greater role in actively guiding them through the various stages of the sales funnel. Chatbots are taking over from apps and offer huge potential, not least as more sophisticated and machine intelligent chatbots could potentially hold conversations with multiple users at the same time. Users are also, perhaps surprisingly, very open to engaging with chatbots. Major messaging platforms are already using chatbots and allowing brands to integrate chatbots with their APIs, allowing access to billions of users and providing further opportunities for businesses.
Automating social media marketing
Most of us spend increasing amounts of time on social media, another area where the use of marketing automation platforms is set to grow, with brands seeking to increase visibility, engagement and ROI, targeting audiences using smart automation. We saw increased social media marketing in 2021 and this will continue as brands develop their social media strategies and further integrate marketing automation.
Improved lifecycle and predictive lifetime value marketing
Marketing automation platforms enable brands to create very accurate user profiles. To do this they analyse user behaviour, attributes and purchase history to predict customer lifetime value assessments. At the same time, they can help brands provide relevant, contextual user experiences leading to higher conversion and retention.
With more demanding consumers, more choice and competition, brands need to be more proactive in addressing and anticipating customer needs and preferences over their lifetime. Analysing and interpreting online behaviour is one way to gain valuable data to help with conversion and retention. As part of this predictive customer lifetime value (CLV) will become more important. Brands want to make the best use of their budgets and target audiences based on expected revenue return. Marketing automation technology will become increasingly used to identify the level of CLV of a user and to create hyper personalised content and targeted campaigned with costs aligned to the CLV.
Greater focus on user retention
As well as customer lifetime value, retaining a user is hugely important for businesses and usually less costly and more beneficial than customer acquisition. The CLV of existing customers can also be considerably higher than that of new ones. There's also a greater review culture with consumers placing more trust in recommendations from known contacts. Customers who have positive experiences and interactions with a brand can be very valuable brand ambassadors, an additional reason for brands to focus on delivering high quality, relevant and personalised customer experiences aimed at retention and growth as well to differentiate themselves from competitors.
Marketing automation platforms can be useful here in terms of insights into user engagement, response and activity and in linking this to campaign planning and spend. Tracking activities and engagement also helps to improve understanding of user journeys, particularly those that drop out or don't follow through with purchases. This type of insight can help deliver real growth for businesses and user retention along with more personalised user experiences will see greater focus this year.
Mobile first?
Multi and cross- channel marketing is still extremely important to engage and add value to users often using multiple devices, but mobile marketing is also becoming increasingly important this year, with mobile often a user's primary device for interacting with brands. As a result, businesses want and need to develop effective mobile engagement strategies and mobile specific content.
The use of mobile first advertising and campaigns are expected to increase this year with mobile a (or perhaps even the) priority channel in terms of marketing engagement and retention. Marketing automation platforms and tools will be important in providing the tools to enable this, to analyse and interpret data, to facilitate delivery of highly personalised, timely and appropriate content and user experience and to also enable businesses to scale up their activities.
Whether the focus is on mobile first or multi or cross channel marketing, an important aspect is increased use of automation and seamless integration with other systems or platforms, in effect creating all in one marketing automation solutions even if using multiple platforms and tools.
So now we know more about some of the key trends for this year, let's look at some tips and suggestions we hope you find useful.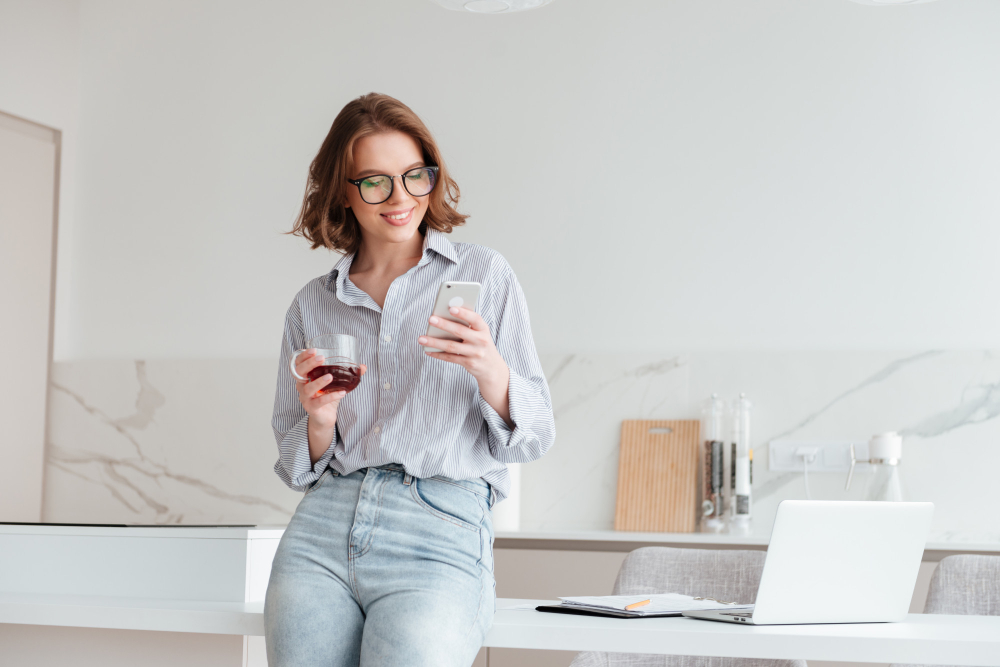 We've talked about the growth of Marketing Automation Platforms, the benefits of using marketing automation and some of the key marketing automation trends to expect this year. Now let's begin with a few general tips and suggestions to bear in mind when developing your campaigns before we look a little closer at a few key areas.
Don't overdo it
A common mistake is to overestimate the value of your communications as well as the attention readers will give to them. Think about how many emails you receive daily and weekly and how much time and attention you give them and how long you remember them. The ones you remember are the ones that mean or say something relevant to you or come from a brand you're already engaged with.
It's just as important to not over or under penetrate your base with messaging and content. If you go too far in either direction, results tend to be the same – unsubscribe rates go up and open and click rates go down. The trick is to find the balance where it's not too much, not too little.
Value and frequency of content
It generally takes around 5-6 commercial touches before a message is absorbed. It's quite usual and normal to have low or even no uptake from your first email or point of contact, regardless of how amazing your content is. Build this into your marketing strategy and by all means, push the message a few times, but know when to stop too – which is either when the user engages or if they don't at all after a few attempts.
Connect with Sales
If it's not something you have in place already, make sure you develop a good working relationship between marketing and sales teams and if using a Sales CRM system, make sure you integrate your Sales CRM with your Marketing Automation Platform. Doing this strengthens the impact and effectiveness of your marketing and sales, so you can easily and quickly push new contacts and active discussions through to your marketing automation system where you can target them with specific messaging and content. At the same time, you also need to be able to pass on priority leads and alert your sales team to quickly contact hot leads identified by marketing.
Open rates aren't so important
Open rates are important to some extent, we aren't saying they're not. They can be useful to base opinions on but not so useful to the bottom line. Not all open rates mean the same and it's important to view them in context. Email service providers (ESPs) have a bit of a dilemma. Do they display bot activity in 'open' and 'click' rates, allowing them to show strong stats or do they not include bot activity and as a result, show lower open rates?
In terms of marketing automation, the actions of spam checker bots aren't of interest. It's the users' actions that are important. Focus more on engagement, rather than open rates and use lead score metrics to see if your messaging is fit for purpose.
An increase in open rates often doesn't mean too much. In contrast, if you can increase lead scores that's much more important as high lead scores relate more closely to increased ROI.
Engagement v clicks
Looking back a few years, marketers often had little more than clicks to indicate how communications and content were being received. That was before automation platforms and web activity tracking came along. Now we have access to much more detailed information about a users' activity. Which pages are they looking at? Which have they looked at previously? What did they buy previously? What do they do when they are browsing freely? We're looking for the valuable information and the real insights.
Users don't always behave the way you might expect and click rates won't always mean what you think either. For example, users develop 'banner blindness' which also extends to other over-developed areas that look similar to ads – which they'll often ignore. They don't have a lot of patience – if it's not obvious they'll look elsewhere. Their initial gaze trails can be erratic and just because they looked at something doesn't mean they registered it. They might click more on lower priced products but actually buy higher premium products. We could go on!
Look carefully at where and how users are engaging and let this inform and shape your decisions and actions. If you're using a marketing automation platform, you'll have access to much more useful data and insights.
Email and SMS is just the starter
Look at your collateral in simple terms. Let's break it down into component pieces.
Emails and SMS messages are used as bait or a hook to inspire and to generate interest.
Similarly, brochures are used to inspire and generate interest and desire.
Landing pages and microsites are better at converting interest into enquiries.
Websites create a sales funnel and are useful for leading users down the funnel.
Marketing automation makes it easier to engage, track, analyse, interpret and convert users.
Break it down into bite sizes, delivered over time
Don't deliver all your content at the same time. It's important to break down your message into shorter, uncomplicated messages that are easily understood and remembered. Just because you understand your message doesn't mean others will either want to or have time to look at and digest it. Make it easier for them. Use marketing automation to deliver the message in bite size pieces, over a period of time. When we send simple HTML emails, we aim to include no more than one to two paragraphs and a maximum two calls to action. In plain text emails, we aim to include a little more content but still focus on clear, short and easily understood messages.
Use split testing – increase your use of A/B testing
Split testing can certainly be helpful but needs to be used properly. Some people make the mistake of just varying the subject line when in reality they should be varying the message, content or offer, systematically testing each variation one at a time to see which factors help drive engagement and sales. The better you know your target audience or contact base, the better you'll know what type of content and messaging will interest and be relevant to them and help lead them further along the sales funnel.
Done properly, split testing can provide quality data and insights and help ensure your messaging and campaigns are more targeted, relevant and successful.
Plain Text reply management
If you're using plain text to build the user journey you need to have the resources and systems in place to manage the replies. Often, contacts will reply to plain text messages, whether it's a sales enquiry or an unsubscribe request. Regardless of what the message content is, any replies must be reviewed and acted on within a reasonable time. Using a marketing automation platform such as ours is the easiest and quickest way to manage replies, setting rules for how replies are managed and by which team or individual, at each stage of the user journey.
Take control of the environment
An important aspect of delivering successful campaigns is to what extent you control the user journey and every aspect of their environment. This is where landing pages come into play.
Most marketers tend to build and send emails. Fewer also spend time creating effective and appealing landing pages to support campaigns. Whether it's an active decision or you simply haven't considered using landing pages, if you don't, you're risking click leakage and losing potential conversions, simply by not controlling the user environment more carefully.
Putting a little time and effort into building an effective, simple and focused landing page creates a seamless transition leading on from your email or SMS and should considerably increase your conversion rates.
Make the most of campaign templates
As well as creating landing pages, templates are another really useful tool to support your campaigns. Allocating some time to build a few simple campaign templates for emails and landing pages provides you with useful assets that can be easily swapped out, so you use different templates for different messaging whilst still retaining a consistent look and overall brand feel. It's also an easy way to test whether using varied content and messaging in different templates that have the same brand feel, has any impact.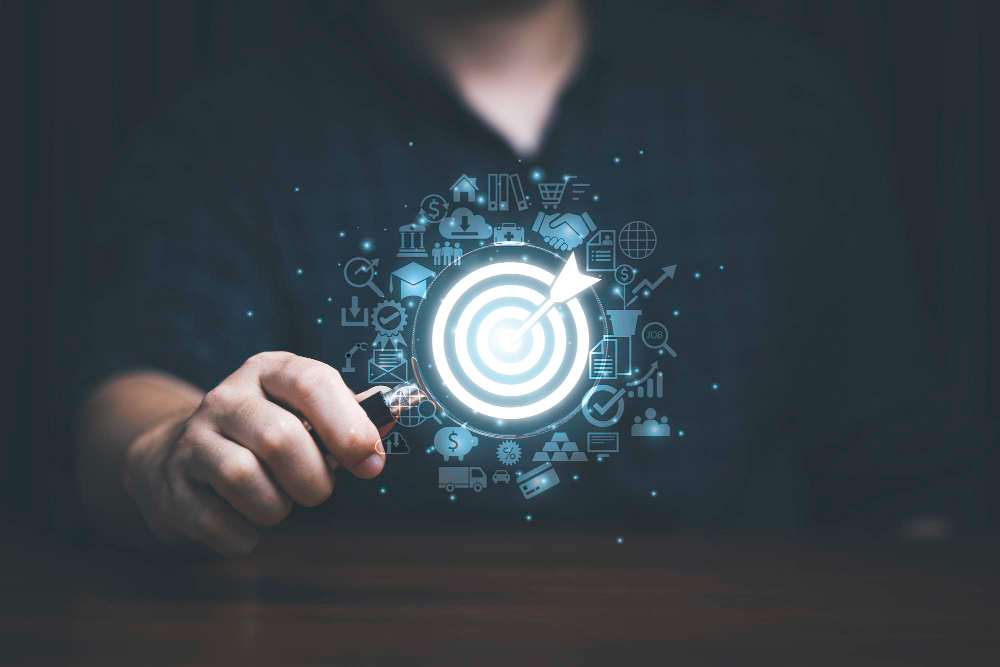 Other Key Areas to Focus On
Plain Text Emails
One important area is how you make plain text emails work better. Why? Because being able to build good quality plain text emails is important for B2B nurturing.
Email is still considered the best, most effective and efficient marketing method, showing the highest returns, across multiple industries. That said, email campaigns that include personalised content and messaging and (even better) also include interactive content, are most likely to interest users.
Marketing automation software makes it much easier to create, manage, analyse and also scale up email campaigns. It's something we use very successfully as well as advising our clients on how they can create and automate great, effective plain text email campaigns.
If that's something you'd like to learn more about, feel free to Contact Us and we'll be happy to discuss.
Web tracking
A key advantage of using a marketing automation platform is the ability to track user behaviour so you can, for example, use web tracking to know how a user behaves online, what do they search for, what sites do they visit, what pages do they look at (or not look at) when they visit your website, what content interests them more – basically lots of interesting, potentially useful information.
In some ways using web tracking negates the need for using gated content (which we'll look at later) but it also raises a question:
Do you continue to use gated content for tracked users – with the risk this could create fall out at the gate – but the benefit of knowing that those users willing to submit their data to access gated content are more likely to be more engaged and more open to a sales call?
Or
Do you remove the gate for tracked users, meaning you'll likely receive a higher level of downloads but with the risk that calls made by Sales in relation to downloads are likely to be lower quality and users less open to being contacted as they're not necessarily as interested, you've just made it easy for them to access the content?
In terms of web and engagement tracking, Marketing Automation allows us to have many more touch points and access to much more accurate and timely data about users, how they've behaving online and engaging with content. The most common activities used to track users include:
Email opens – pretty standard and a fairly weak indicator of intent.
Email and SMS clicks – again, frequently used for trigger actions but also not a strong indicator.
Browsing behaviours – becoming more frequently used, this type of tracking can provide valuable insight. Marketing automation platforms such as ours enable you to track a user's activities and behaviour as they move around your website, including knowing which pages they visit, which filters (such as price) they use in searches. This type of tracking uses cookies which means user behaviour and engagement gets tracked on any repeat visits to your site, regardless of where the visit has originated.
SMS replies – another type of tracking, often used to trigger automated sequences.
UTM and campaign codes – Urchin Tracking Module (UTM) codes are a way to track performance of digital marketing campaigns using simple codes attached to a URL, to generate Google Analytics data across online platforms. Using UTM codes on paid search and social means it's possible to identify where leads come from and to segment contacts depending on the campaigns they engage with.
Lead Scoring
Lead scoring is where we look at a contact's online engagement and at what actions they're taking. We then allocate an associated score to those actions, based on how valuable we consider the action. For example, a contact opens an email, let's say that has an associated score of 1. It's fairly low level, not that valuable. If they then go on to view a page on our website, the lead score in that case is let's say, 3. If they go to a specific high value web page, for example a shopping cart, the score for that might be 10 – it's a more valuable indicator of intent to purchase than just opening an email.
We're, or rather the marketing automation platform, is using allocated scores to try to qualify the leads to see who is most likely to purchase. It's not just online behaviour that contributes to lead scores. Personal data and demographics can also be used to build up the overall score value and gauge the quality of each lead.
It's basically about allocating a numeric value (a score) to rate how engaged a contact is. It's also useful to add each score (linked to each behaviour, activity or trait of a contact) over a longer period, say 30 days, to build up an overall score.
Manually qualifying leads, for example by phoning potential leads, is time consuming and simply no longer relevant. Marketing automation is increasingly being used for predictive lead scoring – whereby potential qualified leads can be identified based on specified parameters. Automating the scoring makes this process more accurate and efficient and allows your marketing and sales teams to focus their skills on other areas, such as following up and nurturing the 'hot' leads.
Once you have a lead score for a contact, the next stage is deciding where the tipping points are – what level of score triggers you (or preferably your marketing automation platform) to act?
Tipping points
The next aspect of using lead scores is to decide, based on the score value, whether you're going to act on it and if so, what action a certain score level will trigger. That will depend on your business, the product or service, the scores you have allocated to the contact (linked to their online behaviours and other parameters) and when you determine their score has reached a sufficient tipping point appropriate to trigger an action when their score value hits a certain level.
As an example, let's say a contact's score value is anything up to 40. The most appropriate thing to do here is – nothing. Just leave them to browse and take no further action. Once their score value reaches say 65, that might be high enough to trigger the action of someone from your sales team contacting them. A score value at this level suggests they'll be receptive to being contacted and more likely to respond positively. A score of 70 or higher suggests a high level of interest and engagement. That represents a 'hot' lead and a score at this level could be the tipping point to trigger a phone call or other contact from sales as it suggests the person is actively looking for something and considering their options, so again a call at this point from your sales team is more likely to be well received and have a higher chance of resulting in a sale.
It's best to keep scoring and tipping points simple and uncomplicated. Whilst you should apply scoring to all your contacts, you might want to use more variation in the tipping points. For example, for some job titles or some products or services you might want to wait until a much higher lead score value is reached before initiating action such as a call from the sales team. You'll know your business best and what's most appropriate and that's also something we can advise and guide you on, so you can decide what will work best for your business.
Using Engagement Curves
Engagement is usually measured using lead scoring to get an accurate view about how engaged a contact is. Lead scoring methodologies vary but overall, the higher the score, the more engaged, and therefore likely to buy, the contact is assumed to be.
A typical engagement curve will show a 'commercial zone', the area regarded as having the most potential for sales. Even if a contact is engaged, if they're not within the commercial zone, they're unlikely to buy at this point. It may be they just need more nurturing from the sales team or more time before they're ready to move on from passive engagement to commercial engagement and ready to buy. Engagement curves can also show other useful information such as engagement levels of contacts who follow through on a sale. Knowing this helps you model and decide your actions for any contact reaching similar score levels.
Users share common traits and behaviours which is helpful when modelling how to move them towards where they're willing to buy. Most engagement curves show initial rapid increase in engagement followed by a dip. This may be as the user goes through a research phase before deciding if they'll purchase. If they do progress towards a purchase, the curve usually comes back to a steep incline.
The timeline of an engagement curve is also important and varies depending on the business and on the product/service so it's important to set an appropriate timeline based on existing user data you have that's specific to your business.
It's important to understand the engagement curve, what it means and what you should do in response. You're not looking to influence the curve; you need to understand it and then act on your understanding.
Know your audience
It's important to get to know your audience, to understand their buying habits and purchase history, know which brands they interact with, who and what they engage with, how they behave online and what their likes and preferences are and what their purchase history is. Using a Marketing Automation Platform, allows you to easily gather data, set parameters and develop algorithms and models to help build accurate, useful engagement profiles. Accurate profiles and deeper understanding of your audience means more chance of maximising your returns.
Modern consumers expect brands to have an understanding of their preferences and to provide worthwhile user experiences and product recommendations that are relevant and of value to them.
Think through the steps a consumer or contact will take as they consider buying or using your product or service. Try to understand their customer journey. When you do, you'll be better able to build in relevant messaging at key points along their customer journey, whilst moving them further along the sales funnel.
Of course, every contact is individual, with individual behaviours and influences but collectively, they behave fairly similarly. Your own business and your understanding of that as well as your knowledge and understanding of your contacts and their behaviours, will influence which engagement approach works best. Generally speaking, it's helpful to create categories for contact behaviours in order to build useful profiles. Common examples include:
Low value consumer e-commerce
High value consumer non-ecommerce
High value business to business contract sales
Low value business to business product/service sales
High Value Consumer Non-Ecommerce
Cars, kitchens and bathrooms are all examples of high value consumer non ecommerce sales. The commercial zone of an engagement curve for this category is very wide, possibly as consumers as very open to good commercial offers and retailers of these products are aware of and capitalise on this, drawing consumers in with attractive offers.
An engagement curve for these products shows a small initial dip in engagement, for example post sale and pre delivery but still keeping within the commercial zone. That's interesting as it means there's still potential for cross and upselling as the contacts display high enough engagement and are still open to buy. Engagement is strongest immediately after purchase and pre delivery and lowest between the point of sale and delivery. Engagement is higher around delivery than at purchase and rapidly declines after delivery before stabilising and staying at the bottom of the commercial zone for the lifespan of the product. The smaller peaks of engagement represent times when there is still opportunity to build engagement and perhaps, achieve additional sales.
Low Value Consumer Ecommerce
Low value consumer ecommerce products include online purchases of groceries or clothing.
Looking at a typical engagement curve here, the commercial or high engagement area is considerably smaller. Users looking to buy these types of products tend to browse more and they'll also stay longer within the passive engagement stage. Sometimes there are variations in this model when a user will go immediately from initial engagement to purchase but it's more common that they spend more time being passively engaged. When they're in this stage you're unlikely to be able to sell to them but you can encourage them and guide them along the sales funnel.
When the dip happens after initial engagement, they'll still be well outside the commercial area before the curve takes a long, slow rise back into the commercial engagement area. After making a purchase they'll also remain in the commercial area for longer with just a small drop in engagement after making a purchase and before delivery.
It's not unusual in this model for a contact to stay in or near to the commercial engagement area for months with engagement only dropping slowly. You'll have up to several months in which to maximise lifetime value and potentially increase sales to them. Outside of that engagement period it'll be a lot harder to influence them to make further purchases.
High Value Business to Business Contract Sales
High value business to business contract sales includes capital equipment or other high value B2B purchases.
In this engagement curve, you'd expect to see a small commercial engagement area, mainly because often you'll find contacts need authorisation before they can buy. Just before purchase, the level of engagement goes up. This is an important point in the curve as it represents a period of negotiation. They're interested, they've done their research, selected their supplier and now want to get into the details. Typically, after this peak, the curve will either drop sharply out of the commercial area – because they've lost interest and the potential for a sale has gone – or it will start to build again if they do intend to progress to a purchase. After purchase generally engagement always declines.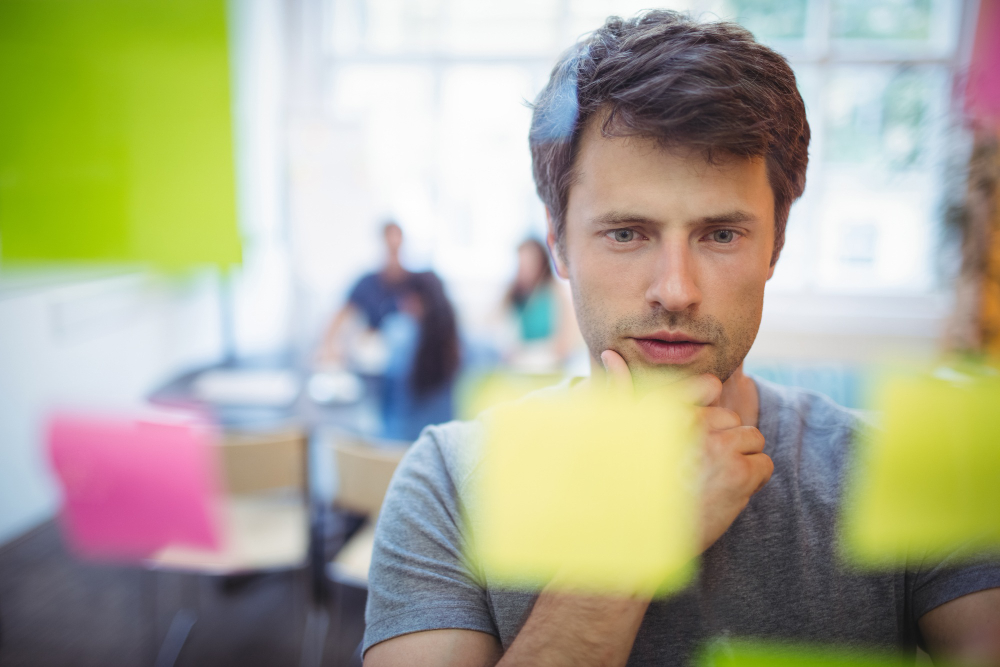 Marketing Automation Strategies
Let's say you are using our marketing automation platform, or an alternative with similar capabilities.
In the following section we have outlined a few possible strategies you might want to adopt, with various levels of difficulty, from easy and suitable for someone with no or minimal experience of using marketing automation, to those that need more skills and experience to successfully apply them. Some approaches are very quick to implement (not including time to develop or source content) and others require more time.
B2B lead generation
B2B lead generation is a very effective nurturing technique that generates substantial conversion rates. In this, you share a topic or insight, perhaps on latest trends, techniques or products, to your audience and then use this as a reason for your Sales team to engage.
For example, you might share a topic on latest trends, monitor the engagement around the topic and follow up with a plain text sales email. It's an easy but useful technique to maximise engagement without requiring a lot of time to implement.
So, what are the steps for doing this?
First, decide who your target audience are. Who will you be sharing your topic or insight with? Contact lists or your CRM system might help you decide this.
Send a branded introduction email, from your brand or home email profile (rather than a specific team such as sales).
Wait 1 to 2 days (no more than 2) then send an automated email. You want to send this at a good time for your contact so take account of time zones and times of day. It doesn't usually make sense to send a B2B email at the weekend or at night. You might want to avoid public holidays too or they may actually be good times to send, it depends on your business, product or service and your contact.
Monitor the recipient engagement. Did they open the email?
It's helpful at this stage if your marketing automation platform and your CRM system are integrated as you'll know (and be able to exclude from further contact) if the recipient got in touch as a result, for example if they phoned. If you're using web tracking, you'll also know if any contacts viewed or downloaded the content you're promoting and can exclude them.
For anyone who didn't engage, that's the end of their journey on this. Don't send any more content – they're not interested, and you don't want them to unsubscribe as they may still be a prospect, just not for this content.
For those who did engage with your introduction email, follow up. After a 2-day delay, send a plain text email. Good practice is to send this from a named email i.e., a person rather than a generic company or brand email address. Make sure you refer back to the original content of the first email, in the content of this latest email to them and include a call to action, perhaps directing them to your website for more information.
This is just a simple example and in reality, it's more realistic that you'd do several iterations of the same journey with variations of the content, scaling it up over several weeks.
A few key points to be aware of with this approach are:
The first email is unlikely to lead to conversions. Don't give up. Keep up the momentum and send the second and, if scaling up over several weeks, the subsequent emails as part of the journey.
You may get response emails to the second (or subsequent) plain text emails, so make sure your sales team are able to and do respond to these.
Ensure your CRM system is connected to avoid accidental cross over of automated emails and other sales engagements.
Adapt and tweak this approach to find what works best, for example you might decide that extending it into several stages over several weeks works best, as you gradually introduce a topic or insight sent from your brand and then follow it up with more personalised plain text emails, sent from a named salesperson.
What should you expect as an outcome?
We previously mentioned that email open rates aren't the best indicator of intent. With this approach we'd expect you to have normal open and click rates on the first email you send, possibly slightly higher. The second email is where you should start to see a difference with a higher level of both open and click rates. Bear in mind these are the contacts you already know liked the content and you sent them a follow up 2 days ago so whilst the uplift is great and any additional engagement is welcome, there's an obvious reason for it.
Encouraging positive reviews
This strategy is slightly more involved than the previous B2B lead generation technique we've outlined but it's still a fairly straightforward technique that shouldn't take much time to implement.
This is where you're looking to generate positive external reviews to build brand credibility and increase the potential for sales. It's not enough to just hope you'll get positive comments on review sites or take a reactive or worse, a passive approach. You need to be proactive to encourage and collect quality positive user reviews.
To improve your review profile here are a few areas to think about:
Get some internal reviews first using your own systems and channels. That way you should be made aware of any problems or glitches and can address those before you go public. Once you're getting good positive reviews and engagement internally, then you can take it to a wider audience and ask for external reviews.
This is an obvious one but surprisingly not always acted on. Ask for reviews! Tell your customer you'd appreciate a review and, if you're able to, make sure you have the resources to be proactive and respond to comments (good and bad) left on review sites.
Get your timing right. Don't leave it too long to ask your customer for a review. Months after a purchase is usually too late. Send an email prompt when user/buyer engagement is likely to be high – immediately after purchase or one to a few days after. If needed, look at your engagement curves to see when seems likely to be a good time.
Make it easy. Integrate with your preferred review site – for example a major well-known site such as Trust Pilot – and include a link to their site on the follow up email you send to the buyer requesting their review. Most review sites allow you to create simple links to the review location.
Monitor all or at least the main review sites relevant to your industry. Listen to the negative reviews as well as the positive ones. Where it's negative, look at ways to improve anywhere the product or service fails to deliver and make sure the improvements are actioned. Your business and the teams within it should be made aware of the business review scores and aim to work together to improve them.
Your marketing and sales teams need to understand the product or service and how it gets to the customer, not just their part of the process. They should be able influence changes and improvements that will lead to better customer satisfaction and better reviews, which in turn contributes to higher sales.
How do you do this?
When someone buys a product or service from you, this should trigger a request for a review. We've mentioned the importance of timing and we'd suggest the best engagement is immediately after purchase or a few days after. Don't leave it too long.
Send a simple email, with a link to a landing page where you request the buyer to leave a review.
You can also choose to give them options such as 1 to 3 or 5 stars or a scale or 1 to 10 similar. It's best not to over complicate it. Remember this is a review for you to see internally, you haven't yet asked for a review on an external site.
Monitor the reviews you receive and respond to or action them as appropriate.
If you're receiving poor, very low score reviews you should investigate why in case there's an issue with the product quality or delivery or something else. Follow up with Customer Services or whoever the relevant internal team is to see what can be done to address the reason for the poor reviews. You may wish to contact the buyer directly to ask for more details on their poor review and see what you can do to address any issues.
If it's a low but not rock bottom review score, say 2 star or 5 out of 10 (depending on the range you're using), send an email to say thanks and take no further action.
For higher, more positive reviews, send an email to say thanks and also ask the buyer if they're willing to also leave their review on a public review site, such as Trust Pilot. Either include the link to where the review will be posted, in the body of your email or make sure there's a trigger for an email to be sent from Trust Pilot or whatever your preferred review site is, direct to the buyer. Make it easy for them.
Competitions and incentives
A useful approach to encourage buyers to leave reviews can be to link reviews to prize draws, competitions or other incentives. In return for leaving a review, the person will be entered into a free prize draw. Rather than one big prize where there can only be one winner, it's often better to offer several smaller value prizes so there will be more winners and it's more appealing.
The value and nature of any prize or other incentive is important. It should make sense commercially to the business and be of sufficient value and relevance to interest the buyer/reviewer. For example, it might be an hour's consultancy, an additional product or sample, an entry ticket, a weekend break – the options are endless, but they must be relevant and appropriate to your business and your audience.
This isn't something to use frequently and you shouldn't expect a huge uplift as a result but it's something additional to consider, as a way to encourage and boost reviews at certain times. It's also important to adhere to any advertising standards and regulations around competitions or prize draws in the jurisdiction where you're based, and it should never be used to influence the actual content of a review (you're looking for genuine, unbiased reviews)– it's simply a way to encourage someone to spend the time to provide a review in the first place.
Perhaps you've just launched a new product or service and to celebrate you're offering the first 100 purchasers to leave a review, or anyone who's purchased and leaves a review in that month, the chance to be entered into a free prize draw and win one of a range of prizes. Make sure it's clear what the prizes are, their value and the terms and conditions of the competition.
Here's an outline of the steps you might want to take:
Decide who your audience are for this – who are you sending it to and why?
What's the trigger point – when will engagement be highest? It's generally immediately or very soon after purchase and payment.
Wait! Choose the best time for when you send the review request – time it so any automated emails go out at appropriate times during the day/week/weekend as appropriate rather than immediately sending it. You want to ensure the recipient receives the request at an appropriate time when they're more likely to positively respond.
Send a simple email requesting a review. Send it from your company or brand name, rather than an individual. Keep the subject line and message simple and straightforward, letting the recipient know clearly what you're asking.
At this point, you need to make a few decisions.
Check if the contact left a review, using a star rating or scoring range you've chosen. You may have also included a couple of other questions on a supplementary landing page that links through from the email. Again, don't over complicate it or be pushy. It's good to get feedback and gauge a contact's interest in your content but you also don't want to risk them unsubscribing.
If the contact only left their review such as a rating in the email and didn't go on to complete additional questions on the landing page, that's fine, you have their feedback just not the supplementary information. If they opened the email but didn't click or provide any feedback, they may simply not be interested to leave feedback at this time or at all.
For anyone who didn't leave feedback, do nothing other than wait another 2 to 3 days. If they haven't taken any action and haven't left a review within a few (1-3) days, you can now decide to send another automated email to them as a reminder, after having waited a few days. If we look back at the engagement curves, the aim is to get the balance right – to not leave too much time before reminding them (as engagement will decline) but also not being too pushy too quickly.
Send your automated email reminder. It can be useful to vary the subject line and message in this follow up reminder, even acknowledge they'll have received the first one. Again, keep subject line and message content simple and to the point.
Time for another decision. If the contact has responded and taken action this time (they've left a review), great. If they haven't, it's probably best to end that journey now so no further email reminders are sent to them.
The next stage really depends on how your marketing automation platform has been set up and what rules have been set. For example, the system will be able to monitor whether reviews have been left by the contact, what the review scores are and what actions happen next. That could mean customer service is contacted to investigate a rise in poor reviews, it might mean a thank you email is automatically sent to the contact or (for higher review scores), it may trigger a different automated thank you email being sent to them, with a link to an external review site such as Trust Pilot, asking them to share their review there.
As we mentioned previously, having a few email templates already set up that can be used to respond to different circumstances is useful, such as two or more variations on a 'thank you' email.
Depending on which steps are relevant, when completed, each journey ends.
What should you expect as an outcome?
If you've followed the suggested steps, used appropriate trigger points and sent your emails and follow ups at times where you'd expect high engagement, then it's reasonable to expect open rates from around 60 to 80% and click rates around 50% or higher, consistent across the user journey. Any reminder emails sent to those who didn't respond to the first email, will typically have lower open and click rates. Generally, you could expect around 30-40% review conversion using this approach.
Using Gated Content
Another marketing automation strategy to consider is to use gated content. This is another one that isn't difficult to do and it's very quick to put in place.
Gated content is where you hide or restrict access to digital content until the reader provides their information, through completing an online form on a popup or landing page. You're asking them to provide certain details of value to you, such as their name and email address and in return for that you'll give them access to information that's valuable to them, usually downloaded via an automated email link. The form that a user completes is the 'gateway'. As a business you get to build your database of subscribers and qualified leads whilst the subscriber exchanges their data in return for your content.
The main reason marketers use gated content is for lead generation. These qualified lead details can then be passed on to sales with the aim of moving the contact along the sales funnel or they may be nurtured as part of a targeted email marketing campaign, managed through your marketing automation platform. Another advantage is that in the process of providing their details in order to access gated content, the user is also able to refresh any data you already hold and renew their permissions, all very useful.
The type of gated content varies depending on your business and what your audience will find valuable but might include: e-books and e-guides, premium content, exclusive previews, webinars, live or pre-recorded presentation or demonstrations, detailed guides or research papers or even access to exclusive tools.
With increasing use of web tracking, there is some debate as to whether gated content is still a useful approach. Is using gated content still relevant in 2022? We think yes, as long as it's done with proper planning and care.
In addition to building your database of qualified leads and updating and renewing information and permissions, another benefit of gated content is attribution. It's a simple, direct way of measuring where your leads come from.
This strategy can be very effective but needs to be done well and isn't always the best approach. Maybe it's simply not appropriate for a particular product. If it is, you need to have high quality, appealing and valuable content to offer through a seamless access process. You need to consider that by gating your content, you reduce that particular audience as not everyone will be willing to provide their details. You might not have the technology in place to manage the process or do the follow up marketing and sales activities needed. You also need to ensure that you don't damage data you already hold, for example some people use dummy data, names etc to complete forms, just to access the content. Clearly that's not something you want so you need to ensure there are checks that your marketing automation platform makes before updating existing contact information.
There are ways to do this of course, for example you can avoid dummy data by asking the user to enter their contact information (required to access the content) and then direct them to a separate landing page to confirm details.
Using marketing automation for this type of process and interaction means you can also:
monitor other indicators of user interest and intent
retarget users who haven't downloaded the content
control the user journey, including using your platform's templates and design suite
refresh cookies each time and on each device the user logs in
manage who else can see your contacts, for example using suppression lists or using marketing automation to ensure certain users or competitors aren't sent the content
It's also good practice to ensure you set transactional email status which is applied to email stages of a journey and means anyone who's previously unsubscribed can still receive content they request.
There are lots of considerations and we recommend you speak to an expert. In terms of a general overview for using gated content you'll need to:
Define your start audience – who do you want to target?
Once someone has completed the form in order to access the gated content, an automated email and download link should be sent to them immediately.
Use web tracking to monitor whether the contact has actually used the link to download and view the content.
If they haven't after a few days, you may want to send a reminder email and resend the link. You can also decide which day and time you want to do that, taking into account working hours, weekends etc and when is considered the best time.
If after sending one reminder email and link, the contact has still not downloaded your content it's best to not contact them further at this stage.
You might also want to update the status of your contacts to indicate if they have downloaded the content.
Once a contact has either downloaded the content or (after one reminder) chosen not to, that ends the journey.
What should you expect as an outcome?
In the process of providing their details and completing a form, you'll benefit from being able to update your data and renew marketing permissions. You can expect open rates and click through rates (CTRs) to be high, around 90% or more for those receiving the first content link email and still very high for those who are sent a follow up reminder email. 80% or more of contacts who've requested the content will open and consume it. None of that's surprising as the content has been requested by the user and the link sent to them shortly after they have provided their contact information.
Sharing leads
This is another really easy, very effective strategy that's very quick to implement. Here you're passing the best leads onto your sales team as soon as possible so they can follow up directly with the contact. Benefits include ensuring the customer is contacted (at a time when they're highly engaged) by a knowledgeable expert able to answer any questions. It also fosters and requires development of a good working relationship between marketing and sales.
It's important that only high quality, qualified leads are passed to sales. Also relevant is that sales only get in touch at the point that the contact is most likely to be receptive. Generally speaking, give contacts enough time to browse and engage with your content on their own and at the same time try to identify any moments when they might want and be receptive to some intervention, offering support and advice.
Most good marketing automation platforms will of course use a lead scoring methodology which enables a business to identify how engaged the contacts are, as we mentioned previously.
Before passing any leads to the sales team, you need to identify those showing high lead scores.
Your marketing automation platform will enable you to search and identify anyone listed within certain score ranges as well as allowing you to include other filters, for example making sure they're not already talking with sales.
The next step is to add the contacts that fit your criteria to your CRM system. Ideally both systems should be fully integrated to make this as seamless as possible. Your CRM can be set up to automatically route relevant leads to your sales team so they can follow up personally. This should happen fairly quickly, either soon after the contact reaches the lead score level you've decided is appropriate to merit being passed on to the sales team or you may decide to include a before the sales team is alerted, so they don't get in touch too quickly. Once the lead is passed to sales, that is the end of this journey as sales will take over.
It is important that the Marketing Automation platform, technology and tools you choose to use are user friendly, intuitive and proficient at removing time wasting activities. It must also give you the ability to make what may be complex user journeys and processes, as simple as possible to understand, set up and manage as well as being flexible enough to adapt and scale up as your business needs change and develop.
Marketing automation offers exciting possibilities and opportunities for businesses of every size. We know because we see it in practice and hear from our clients! It's an area that will continue to grow in use and sophistication, this year and beyond.
Alongside amazing technology innovations and automated solutions, there's still very much an important role in being able to provide personalised, expert service, something we very much recognise in the way that we work.
We work closely with all our clients, to understand their businesses, challenges, questions and ambitions which in turn influences how our systems evolve and adapt to meet our client needs. Our support and advice are always available, whether that's an informal chat or initial enquiry to design, implementation, training, support and follow up, working with us you'll have expert marketing advice and technical know-how at all times.