Technology Priorities for 2022 - Part Two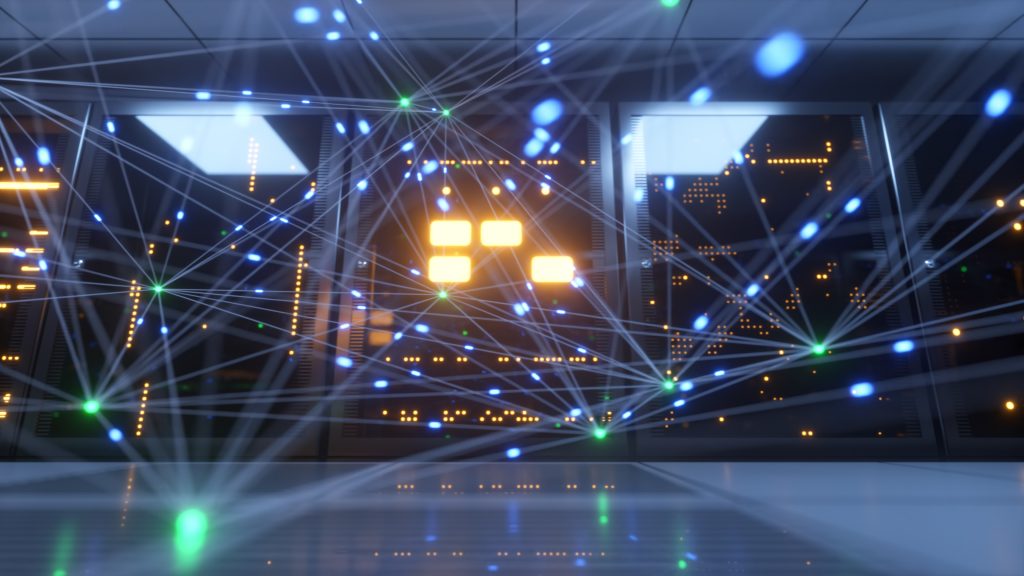 In our last article we looked at the first 5 of our Top 10 technology priorities for 2022. We talked about composability and how organisations who quickly adopted digital business transformation, found themselves in stronger positions to adapt, survive and in some cases very much thrive despite the challenges of the last 12 months.
We spoke of the importance of multi cloud solutions with organisations no longer relying on single providers but instead combining hybrid public and private cloud solutions to provide more flexible, accessible and secure work environments and the expectation that more organisations will use multi -cloud systems in 2022.
Another of our top 5 was Big Data and how the huge growth and accessibility of data and how the need to manage, use and secure it effectively, has grown in value and importance. We also touched on the expected growth of data marketplaces and the potential for greater democratisation, regulation and monetisation of data going forward.
We also looked at two other key technology areas – Artificial Intelligence (AI) and Software as a Service (SaaS) and how these areas are becoming more integrated. AI thrives on data and SaaS solutions are increasingly focusing on data mining and protection.
With AI increasingly mainstream, it's an area still very much developing, growing and innovating. SaaS is one of the fastest growing segments of the cloud computing market with SaaS solutions being used to provide increased flexibility and accessibility, particularly for remote and hybrid workforces, as well as enabling greater productivity, cost efficiency, security, personalisation, scalability and customisation.
Top 10 technology priorities for 2022
Cybersecurity
Digitisation
Hyperautomation
Managed Service Provision
Environmental, Social and Governance (ESG) values
Now let's take a look at what else we can expect in 2022 as we consider the next 5 in our Top 10 priorities. Which are you already focused on? Are there some you perhaps haven't considered? Where should you be focusing your efforts and investment? 
Cybersecurity
This will be a key area for many organisations in 2022. Covid has led to many changes in organisational and individual behaviours, changing much of how we work and live and increasing our reliance on technology solutions. With increased remote or hybrid working and the need to access and manage growing volumes of data, as well as the associated benefits this brings, it also brings increased challenges including risk of data breaches, misuse and exploitation. The reality is we can all expect to see increased volume, frequency and sophistication of cyberthreats, such as ransomware, across all industries.
Not surprisingly, it's expected that cybersecurity threats, prevention and mitigation will be growth areas in 2022. Big data and increased use of AI open up vulnerabilities as well as opportunities and organisations are increasingly looking at more centralised controls capable of supporting and managing decentralised networks, devices and hybrid working. This will further drive innovation and the uptake and evolution of technologies, including multi-factor authentication and Zero Trust security models. At the same time there's still need for more traditional security such as system reboot measures and manual checks, to protect key data assets. Much as there continues to be strong focus on digital business transformation overall, organisations must also make sure they combine both technology solutions and manual approaches as part of an integrated cybersecurity strategy.
This greater emphasis on security extends to third party risks, and organisations will put greater emphasis not only on their own security strategy but also place greater scrutiny on service providers, partners, suppliers and others they engage with. If you haven't reviewed your own and also your partners', suppliers' and service providers' cybersecurity measures and plans, perhaps now is the time.
Digitisation
At number 7 in our Top 10 technology priorities is Digitisation. Again, Covid has had an impact, rapidly accelerating a trend that was already moving towards a more digital economy.
Organisations who prioritised digital business transformation and were able to make that shift were better positioned to weather the uncertainties of the last couple of years and should be well positioned to capitalise on a trend set to continue well beyond 2022. As individuals and consumers, we've also had to adapt, with many of us quickly adopting digital-first lifestyles. Consumer habits and expectations have also driven organisations to adopt digital strategies in order to engage with consumers, provide expected levels of customer experience, grow their customer base and benefit from cross and upselling opportunities.
Most of us are now used to the idea of virtual offices, another result of organisations needing to adapt and adopt digital solutions. We expect virtual offices alongside other new and better ways to manage remote and hybrid working needs, to continue in 2022. Despite some challenges, offices without physical locations will remain an important trend. Organisations are now more open to hybrid models of working, seeing benefits of reduced costs and increased flexibility without the need to be based in a fixed location as well as access to a greater pool of global talent. Benefits to employees can include reduced costs, greater flexibility and work life balance and the option to potentially work from anywhere. This trend is leading to organisations and individuals reviewing their priorities and choices. Social interaction in remote working models is still very important and a challenge however it's expected this will result in further innovation, integration and improved collaborative and virtual reality tools and technology solutions.
Greater digitisation, using data driven processes, is also enabling organisations to streamline production, logistics and customer services. In 2022 we should expect to see more automated sourcing, shipping and payment systems as supply chains adapt and organisations seek greater efficiency, improved performance and competitive advantage.
Facebook and other organisations are already talking about the concept of 'metaverse' – immersive digital environments existing alongside and simulating our physical world, in which we'll increasingly work, socialise and interact – something we can all expect to become more familiar with. This will go far beyond current experiential virtual realities. Some tech companies are already developing virtual worlds which may become indistinguishable from the real one. Although we don't expect that to happen as quickly as 2022, we will see further steps towards it.
Hyperautomation
Next on our list is hyperautomation, where organisations aim to facilitate rapid growth and increased resilience through automating as many processes as possible. In 2022 expect to see automation coexisting alongside digital business transformation. For many organisations automation is the most reprioritised technology investment for 2022 and many will be (or should be) looking at how they can automate their systems, processes and operations. As a result, they will also need to increase and enhance their digital business transformation activities.
We're all still living with Covid and as in other areas, the impact of the pandemic and shift to remote, flexible working has been a driver towards further automation as organisations look for ways to innovate, adapt, operate and grow.
According to Gartner research, priorities for hyperautomation in 2022 will be improved quality of work, faster business processes and enhanced, agile decision making. New automated systems will be integrated with other software systems and platforms with flexibility, reduced risks and ease of use all key requirements.
Managed Service Provision
Another growth area is greater reliance on external expertise as more organisations work with managed service providers – to accelerate digital transformation, improve efficiency, automate processes and support business performance and growth in various ways.
We've seen surveys that suggest more than 90% of technology leaders expect to use managed service providers in 2022 and beyond. Benefits include access to expert knowledge and expertise when needed, real time security and risk management, specialist software development skills, additional support for in-house teams during busy periods or to enhance employee skills, project specific support and reduced costs without the need for full time teams but with access to specific skills and expertise when and where it's needed.
It's not just for specific projects or to help with workload. Many organisations expect to work with more managed service providers and more closely, across all business functions and stages, with these external experts playing important, often critical roles, around design, implementation and management of systems and processes.
This is something we're familiar with, as we work with our clients in a variety of ways, bringing our expertise to support our clients' teams and businesses, how and when they need it. We work closely with all our clients to understand their needs and priorities and identify where we can provide targeted, tailored support, aligned to their business strategy.
Sometimes organisations want specific technical expertise. Other times they want additional support on specific projects or at certain times of the year. Some have challenges they want help with. Many want to accelerate change and reduce timescales and need the expertise and support of a trusted service provider. Others are looking for smarter, more efficient ways of working, to reduce costs, improve results or take advantage of opportunities.
There are many reasons you might consider working with a managed service provider and if you aren't already, it's definitely an area to review. If you'd like to learn more about how we work with clients, contact us and we'll be happy to share and talk through ideas.
Environmental, Social and Governance (ESG) values
Last but not least is ESG – a broad umbrella term for Environmental, Social and Governance factors that are increasingly used to reflect and assess how organisations impact on the environment and society.
The world is experiencing major changes in climate, social justice and gender equality issues with governments, industries, organisations, communities and individuals across the world reacting.
ESG looks at how an organisation behaves, how you operate, the decisions you make, who you work with and what you invest in. It's about what happens within an organisation and the actions you take outside your organisation.
Building ESG into your strategy will help minimise risks, improve engagement, strengthen and prioritise plans and even enhance your reputation. Increasingly, consumers, partners and suppliers will make their decisions on who to work and trade with, based on their ESG values. There's also an expectation that larger organisations should leverage their influence on those they engage with to encourage them to improve their ESG practices.
This is an area set to increase in importance with new legislation and guidance being brought in globally and if you haven't already, it's good practice to start to develop a proposition for your organisation and look at cost effective, meaningful actions you can take. It doesn't need to be expensive or time consuming, it's about taking a genuine approach to how your business operates and how ESG values can be sensibly incorporated.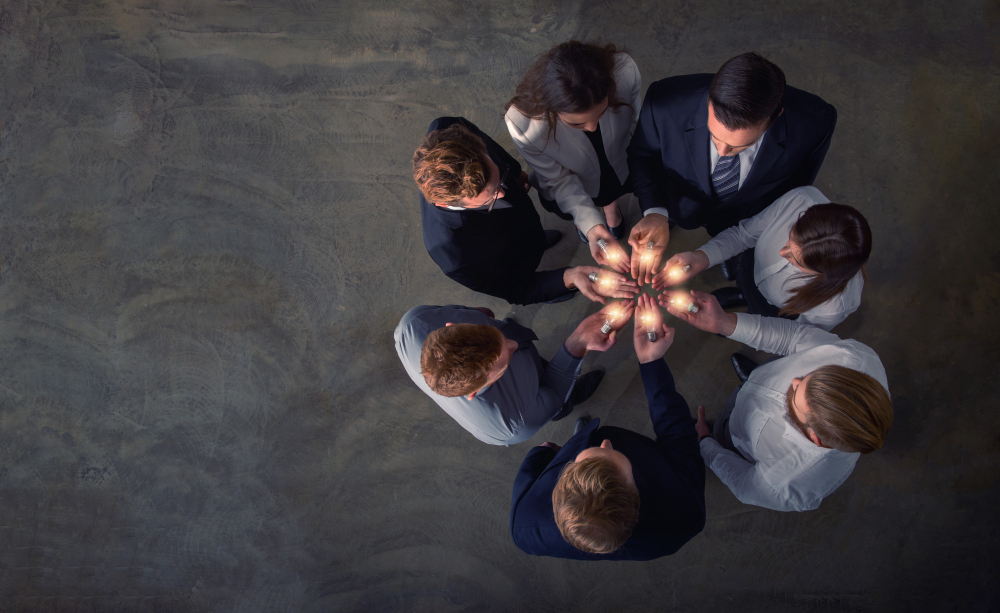 Looking forward – Delivering Value
In our next article we'll consider how you can deliver value in 2022. How can you best align your technology spend and organisational priorities? Where should you expect the greatest challenges and opportunities? What should your priorities be and where should you focus your time, effort and budgets?