What is 'Digital Business Transformation'?
Digitalisation, (also known as digital transformation, business transformation or digital business transformation​) begins with identifying what is not working as effectively as it could within a business, then introducing necessary changes in the form of new processes, approaches, techniques and technologies to bring about improvement.​ It is driven by an understanding of how specific solutions can be applied across a business to bring about positive change. ​
Organisations undertake digitalisation to maximise their potential​, create additional value, increase efficiency, reduce costs, increase market share, improve customer satisfaction and boost revenue.
In your business' case, digitalisation could be focused on outsourcing to maximise your knowledge, business potential and a successful delivery​. Perhaps it's about developing and harnessing innovative technologies or creating intellectual property to grow your business, or maybe it is simply about being more efficient. 
Whatever your specific business needs and goals, all digital business transformation projects aim to ensure the best, most appropriate and effective processes and systems are implemented across an organisation in order to improve performance and support overall business strategy. 
Unsurprisingly, for most organisations this is not a straightforward process. The first step is to foster a culture that embraces and understands the need for change in an increasingly digital-first landscape.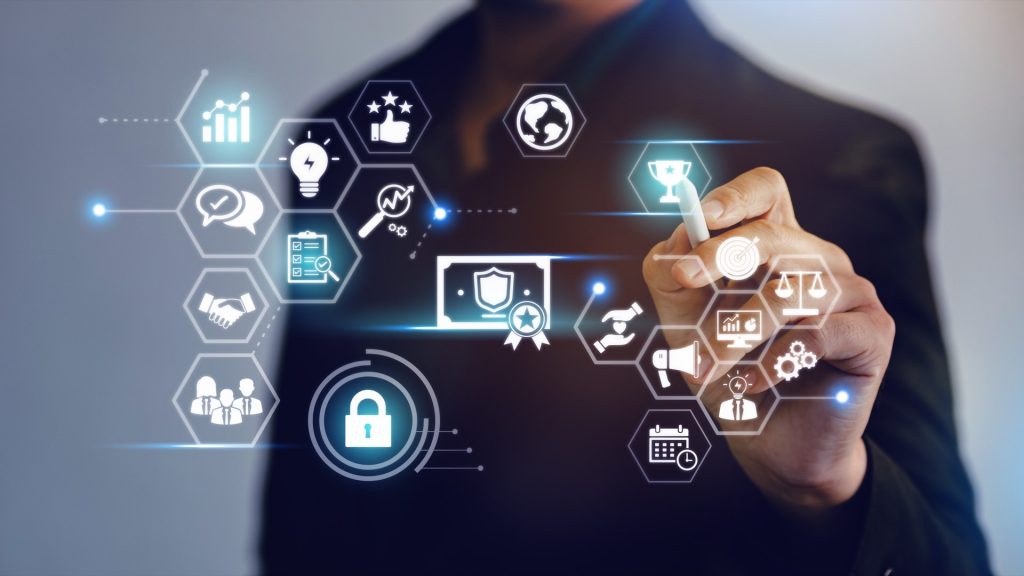 Why Does My Organisation Need Digital Business Transformation?
Digital Business Transformation drives improved operational efficiency by 40%
27% of companies now believe that digital transformation is a matter of survival.
55% of companies without a digital transformation initiative believe they have less than a year before they start to lose market share.​
In the last two years we have all witnessed unexpected global upheaval due to the pandemic, and the accelerated uptake of digital technologies, particularly remote and hybrid working models, has been one of the pandemic's lasting legacies. According to Forbes, we saw five years' worth of global digital transformation in the first year of the pandemic, with 2020 essentially becoming 2025 in terms of digital acceleration progress.
That in turn has meant more need for organisations to have appropriate, fit for purpose technologies, tools, processes and policies in place to facilitate and support:​
Hybrid working patterns​
Revised business goals​
Improving efficiency ​
Driving improved employee experience ​
Improved customer experience​
Growing revenue​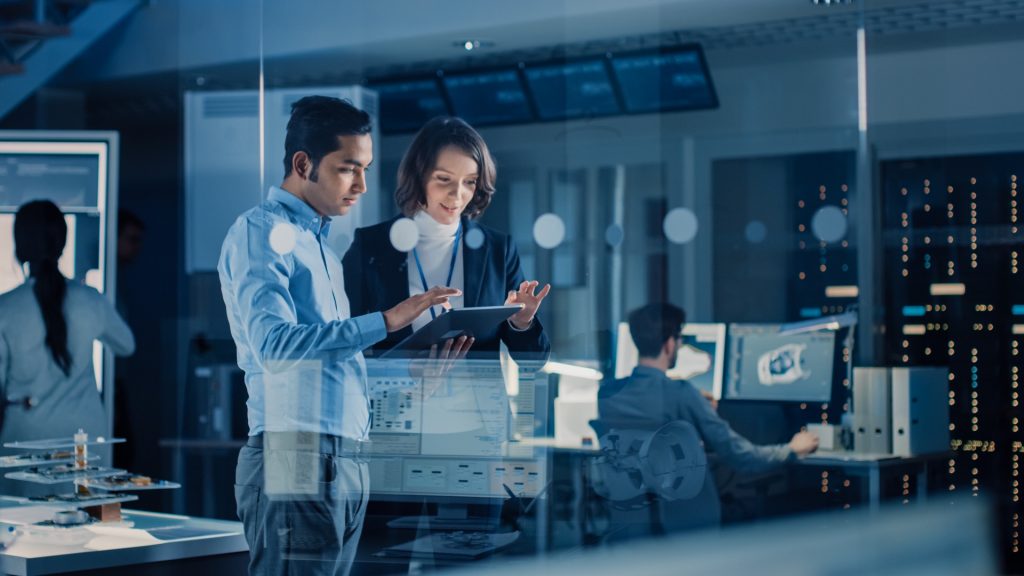 How Often Does Digitalisation Succeed At An Individual Level?
First, let's get the bad news out of the way. Bear with us.
Fewer than 30% of digital business transformation initiatives succeed, on average. ​
16% of survey respondents said they believe that digital business transformation in their organisations led to improved business performance and equipped them to sustain changes long term.
7% of respondents stated that although performance was improved, improvements were not sustainable.​ ​
The reasons given for the high level of failure include lack of employee engagement, alignment with goals and poor communication. ​ A sobering set of statistics.
But here, we share some best practices to help your digital business transformation a fruitful, successful and sustainable endeavour.
It's all good news from here forth, promise!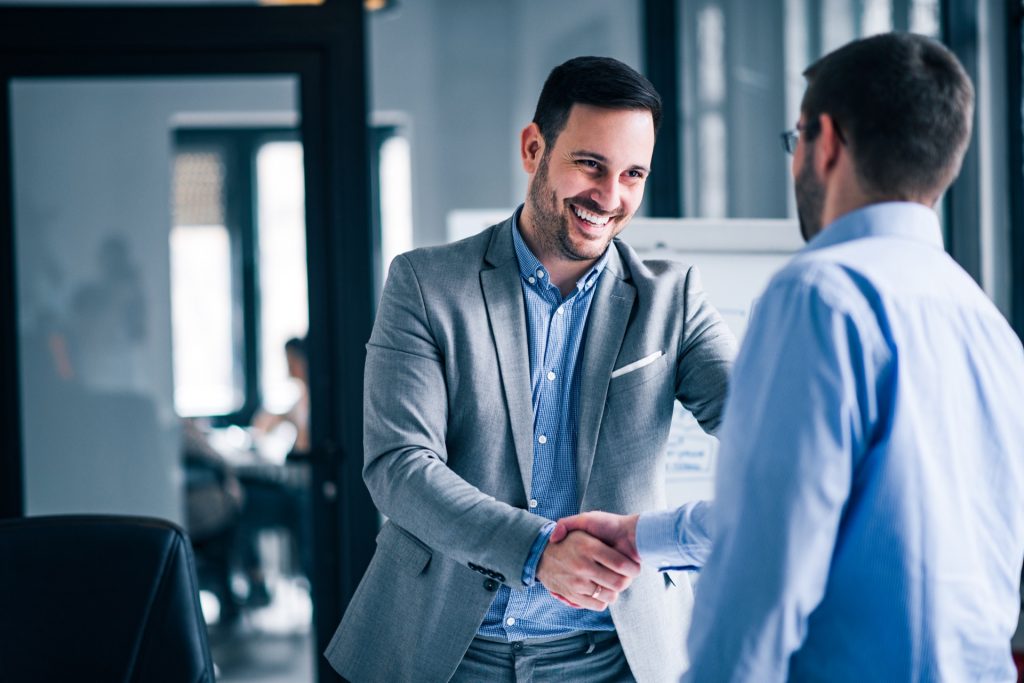 How Much More Likely Are Digital-First Businesses To Achieve Their Business Goals Than Those Which Rely On Manual Legacy Systems?
Digital-first companies are 64% more likely to achieve their business goals​.
The challenge businesses face is successfully implementing digital transformation in the first place, but once they overcome that hurdle, things get a lot easier and digitalisation pays off. To ensure that they do, companies need a reliable and experienced set of digital partners by their side (more on that later).
What are the key digitalisation statistics?
Senior management figures state key benefits of digital business transformation include improved operational efficiency (40%), faster time to market (36%) and the ability to meet customer expectations (35%)
Leading industries for digital-first business transformation strategies are services (95%), financial services (93%), and healthcare (92%)​​
71% of digitally mature organisations state they attract new talent based on their use of data
Only 10% of early-stage digital companies say they attract new talent based on their use of data
45% of managers do not think their organisation has the right technology to successfully implement digital business transformation​
Digital-first companies are 64% more likely to achieve their business goals​
Digital transformation with a focus on customer experience can generate a 20-30% increase in customer satisfaction
Customer-focused digital transformation creates economic gains of 20 -50%​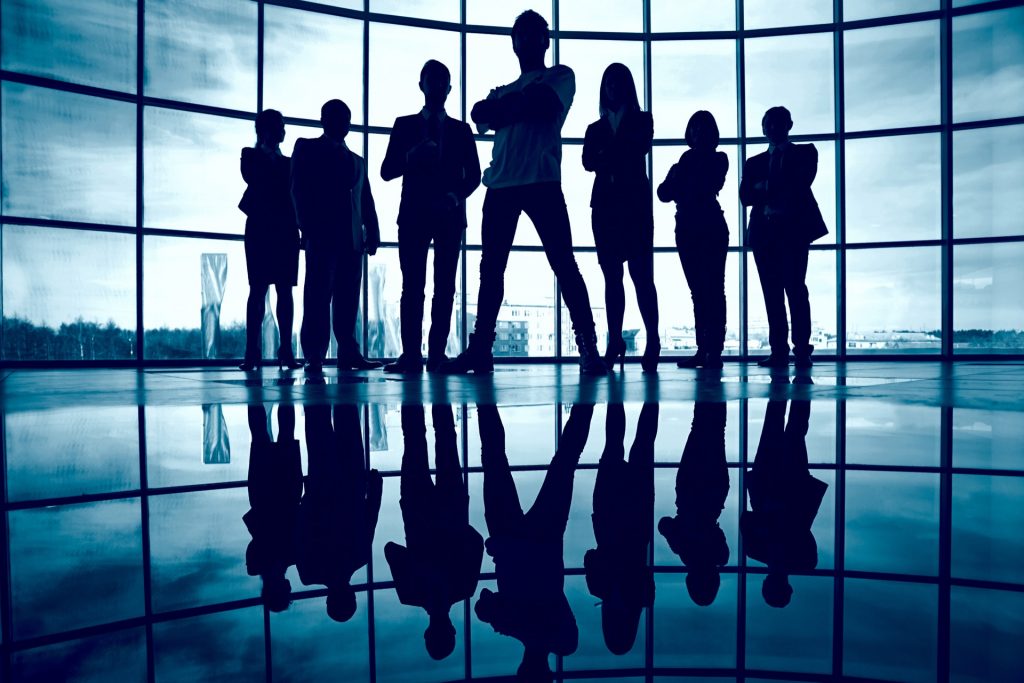 Do You Recognise Your Organisation In The Above?
Perhaps you are interested in the potential benefits and advantages a successful digital business transformation could bring to your business?​
Key Capabilities of Successful Business Digitalisation and Transformation​
It is crucial that organisations focus on the key business capabilities that directly impact on the success of business transformation activities. ​
Although many factors must be considered, there are really only a few core capabilities that are critical and will play a significant role in whether your business transformation is successful or not. ​
Focusing on these will help an organisation deliver greater value and realise their ambitions.​
One approach to defining and designing enterprise capabilities is provided by Deloitte's Capability Hexagon model, focusing on 6 key areas.​
Mission– what is the purpose of each business capability, what is it the business does and what can it do? How does it operate, what value does it or will it deliver? The mission is derived from and supports the company's strategy.​
Insights– what is the flow of information, analytics and decision making? Good, timely information helps drive informed decision making.​
Integration– it is important to establish clear roles, decision making ability and policies that support integration within and across the business, all functions and stakeholders.​
Processes– are all business processes integrated, efficient, optimised? Will they support or directly help with achieving desired outcomes?​
Technology– are the appropriate software, hardware, and supporting technology and tools in place?​
Talent– this is about skills, experience, competencies, infrastructure and planning of your workforce to optimise the talent base in order to carry out the business requirements.​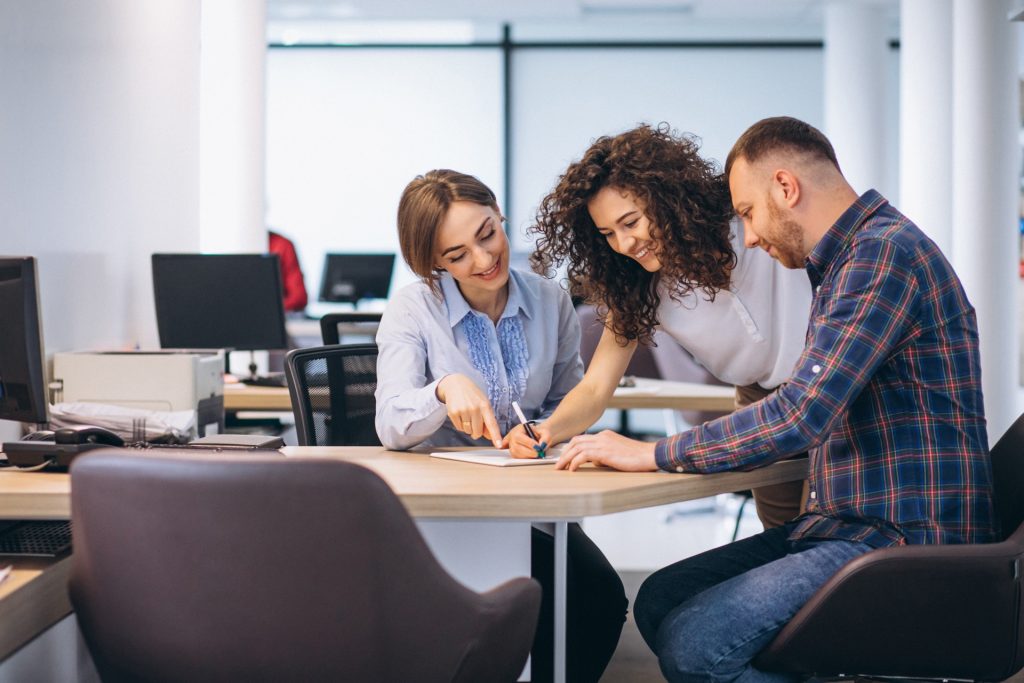 How Do Businesses Build A Successful Digital Business Transformation? Our 12-Step Guide:
As aforementioned, the harsh reality is that many digital business transformation initiatives are unsuccessful.
Businesses that succeed in digitalisation will have put time and effort into focusing on the key areas that give them the best chance of success. 
Here are our 12 key steps to giving your digital business transformation strategy the best chance of success:
At Neo Technology we offer clients experienced and dedicated Scrum teams based on a hybrid model of local and offshore teams.  ​
These teams are structured to utilise knowledge and maintain experience within the group. ​
Our agile approach to upscaling and downscaling FTCs & FTEs, delivers increased specialist knowledge, fast onboarding timeframes, increased speed of turnaround and significant cost savings. To find out more reach out here https://calendly.com/meetwithstu​